Monday Morning saw a dash to the local hospital, as my pregnant daughter was taken in early hours of the morning with breathing problems,
They thought she might have a blood clot, so kept her in 3 days to check, after various scans, all was clear but not after she'd had warfarin injections. Bit of panic stations there for a while but all is fine & its business as usual.
Today was her scan to determine the sex of the baby, & I shall be Nanny to Callum in November. Kim spent the afternoon buying blue baby clothes.
Whilst she was Ill I knocked up this Boofle card with my new Docrafts Cd rom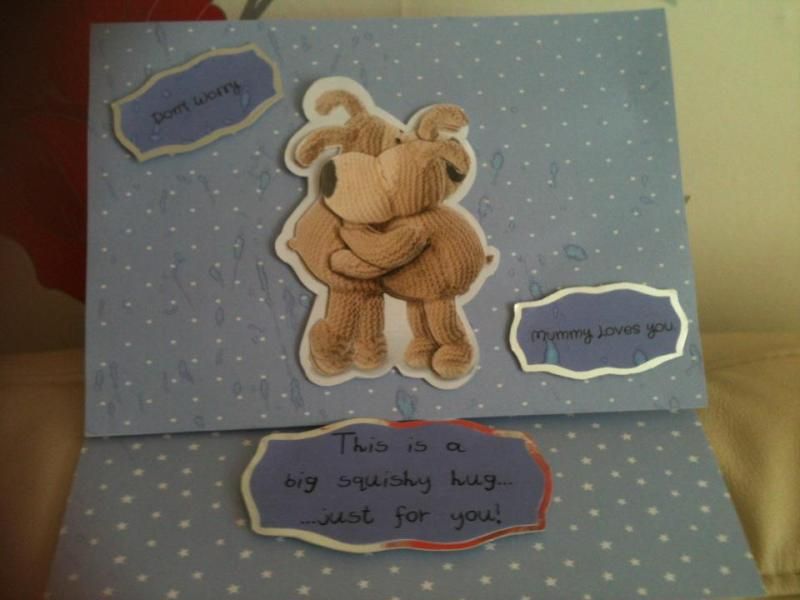 (it got wet as she got out the car.