My Eldest Daughter is getting married in May & I thought I would make a ring cushion for her special day.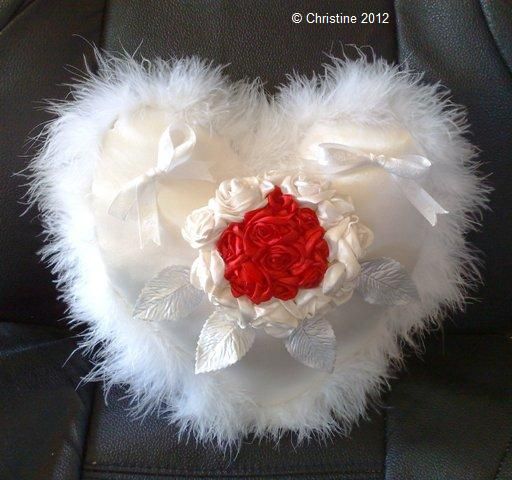 This subsequently led to me being asked to do the bridesmaids posy's & the Bride's Bouquet plus button holes for the main wedding party.
This is what I've managed so far, using 10 Mtrs of Ivory crepe backed satin & 2 mtrs of plain red satin.