Home sweet Home is the name of my on going embroidery project. I shan't reveal the final make up until I've completed it. You may guess what it will turn out to be along the way but until then.
This is the 1st piece completed.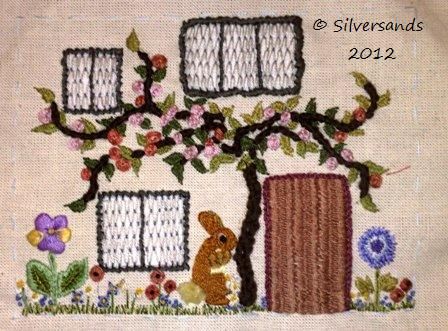 There are quite a few stitches here, from cloud filling stitch, Cretan, twisted stem, satin, granitos & colonial knots.