I am now working on a new HAED – Ruth Sanderson's snowman in stocking form, this will be for Callum for his 1st Christmas. As he will be 1 by then, he will be old enough to participate.
The idea for this stocking is that it is something he can grow up with and will last him a lifetime.
The original
I started this on 3rd Feb., on the 14th I finished page 1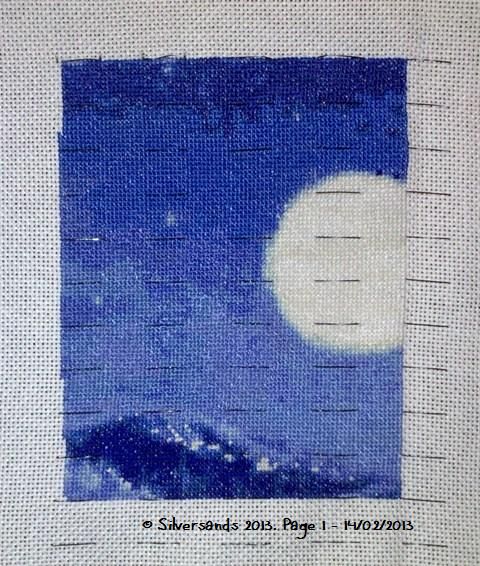 I hope this won't take that long as there are other things I want to be getting on with.