So we left this with just the Beetle daisies & French knots to do to finish off.
So using Groves & Banks Fiery Orange Ribbon, its just a case of making small straight ribbon stitch for the petals like this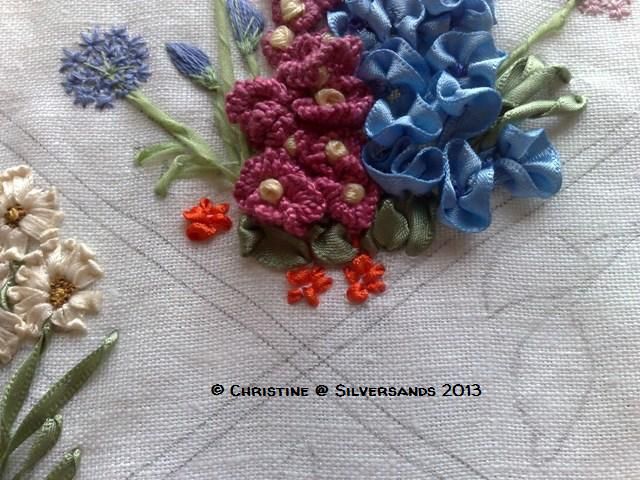 I also added a couple of straight orange stitches with in the green leaves. The to finish just make French knot centres in the middle of the daisies with DMC 420.
This is the 4th panel finished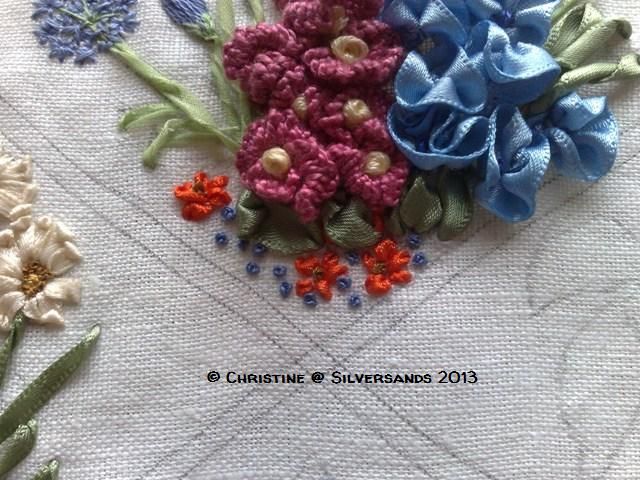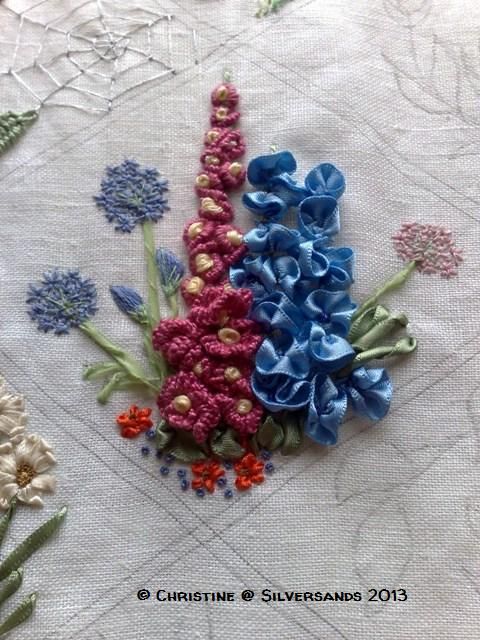 What we have so far

Next Panel is Irises, Rock Roses & forget me not's.
This panel involves a new technique using soluble canvas, so we will be working off the main fabby for a while, dissolving the canvas from the flowers and then attaching to the main project.
Until we meet again :)